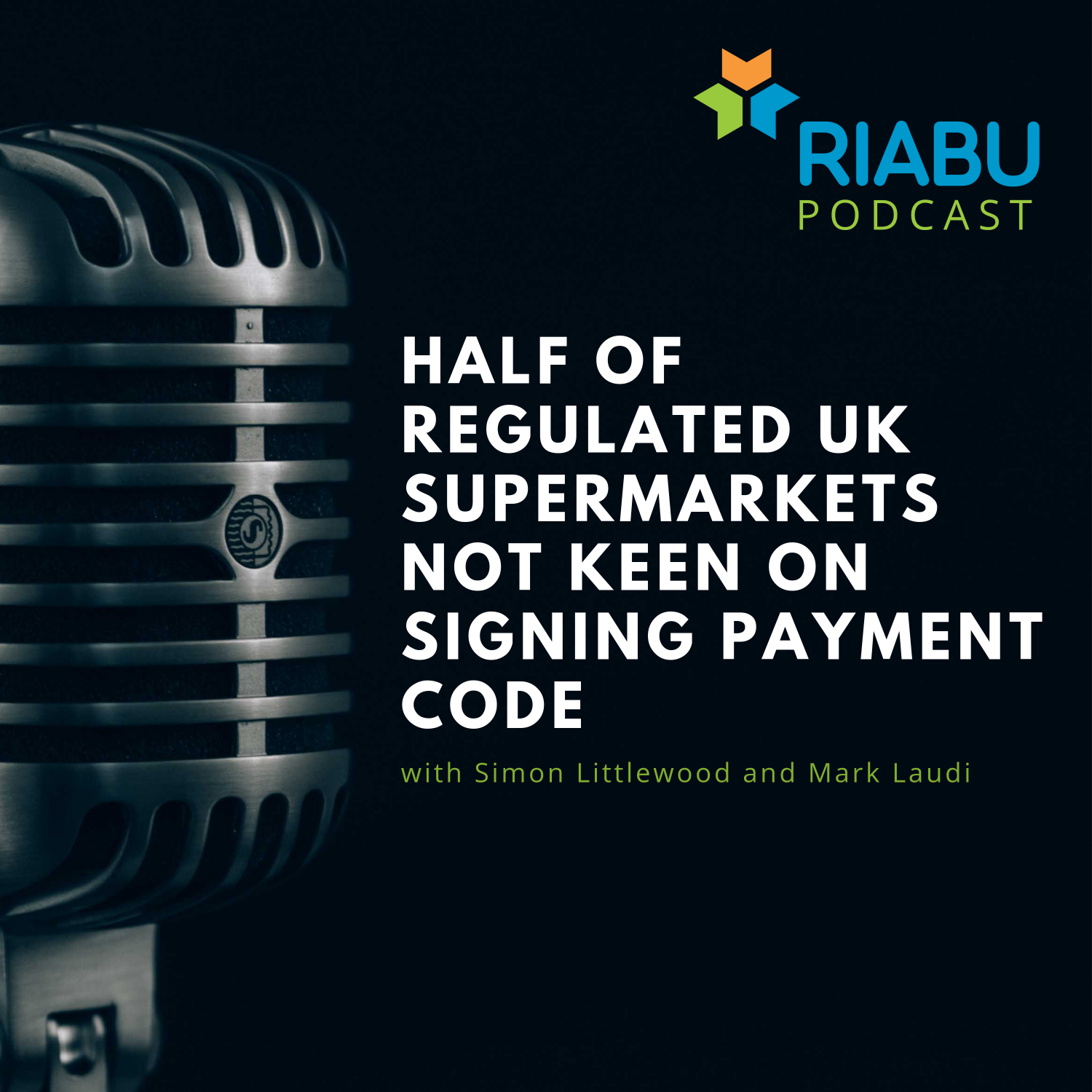 Only 6 of of the 12 UK major supermarkets signed up for the prompt payment code.
However, despite the other half of UK supermarkets not signing up for the payment code, payments seem to have improved from the major industry players to their suppliers.
But what is stopping these major supermarket from signing up?
In this podcast, RIABU's Simon Littlewood and Mark Laudi will take you through the pros and cons of signing the payment code as well as the terms that should be included in the invoices.
Article: Half of regulated UK supermarkets not keen on signing payment code