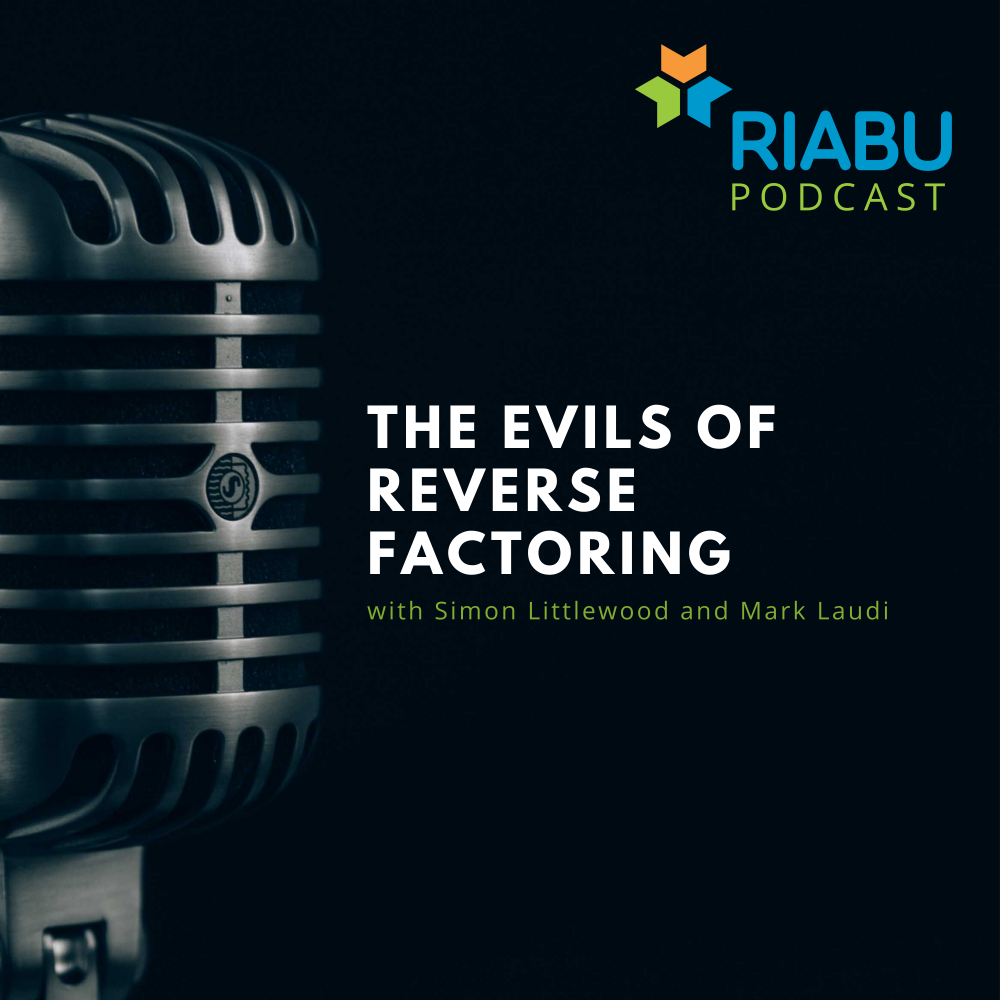 We are exploring reverse factoring in this week's podcast.
Reverse factoring involves the customer extending credit to the supplier. So the customer pays up straight away, minus a certain margin. Although it is one way for SMEs to get their customers to pay on time, it asks the question of whether the smaller company should even enter a relationship with such an imbalance of power.
RIABU's Simon Littlewood and Mark Laudi talk about why some companies agree to accept a discount for on-time payment, and how to avoid giving discounts in the future.