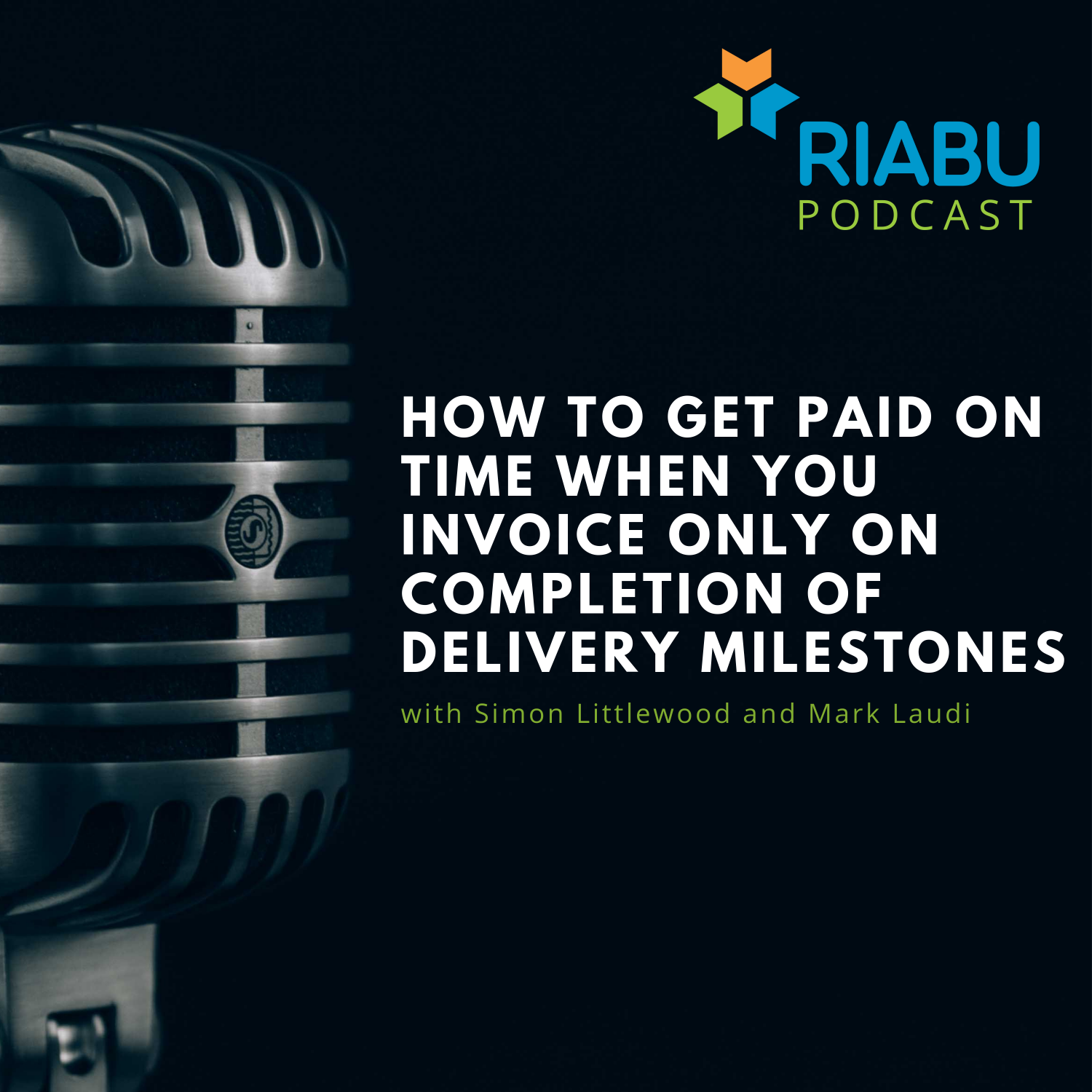 You might rejoice when booking a big sale as revenue.
But your enthusiasm will be dampened if you can only invoice in stages.
In this episode, RIABU's Mark Laudi and Simon Littlewood reflect on just this issue, raised by one of the many visitors to our exhibition space at the SMEICC in Singapore, and discuss how to still ensure you can get paid on time.