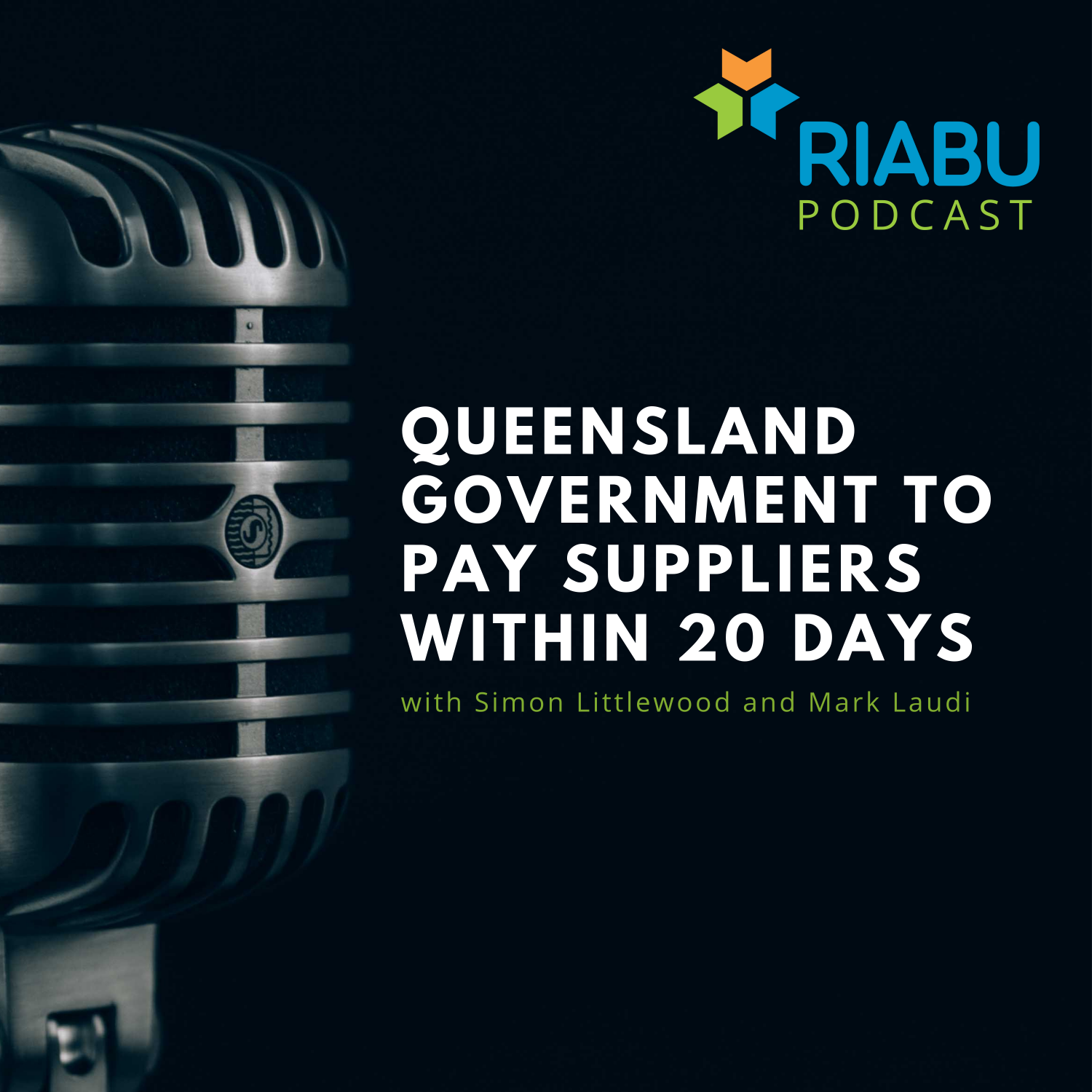 The Queensland State Government has announced small businesses will receive payment in 20 calendar days, down from 30, from 1 July next year.
What's more, the government will voluntarily pay penalty interest if it takes longer than 30 days to pay bills on contracts up to $1 million.
This will help smaller business suppliers greatly.
In this podcast, RIABU's Simon Littlewood and Mark Laudi take you through the benefits, but also the dangers of the new policy.
Article: Queensland government to pay suppliers within 20 days