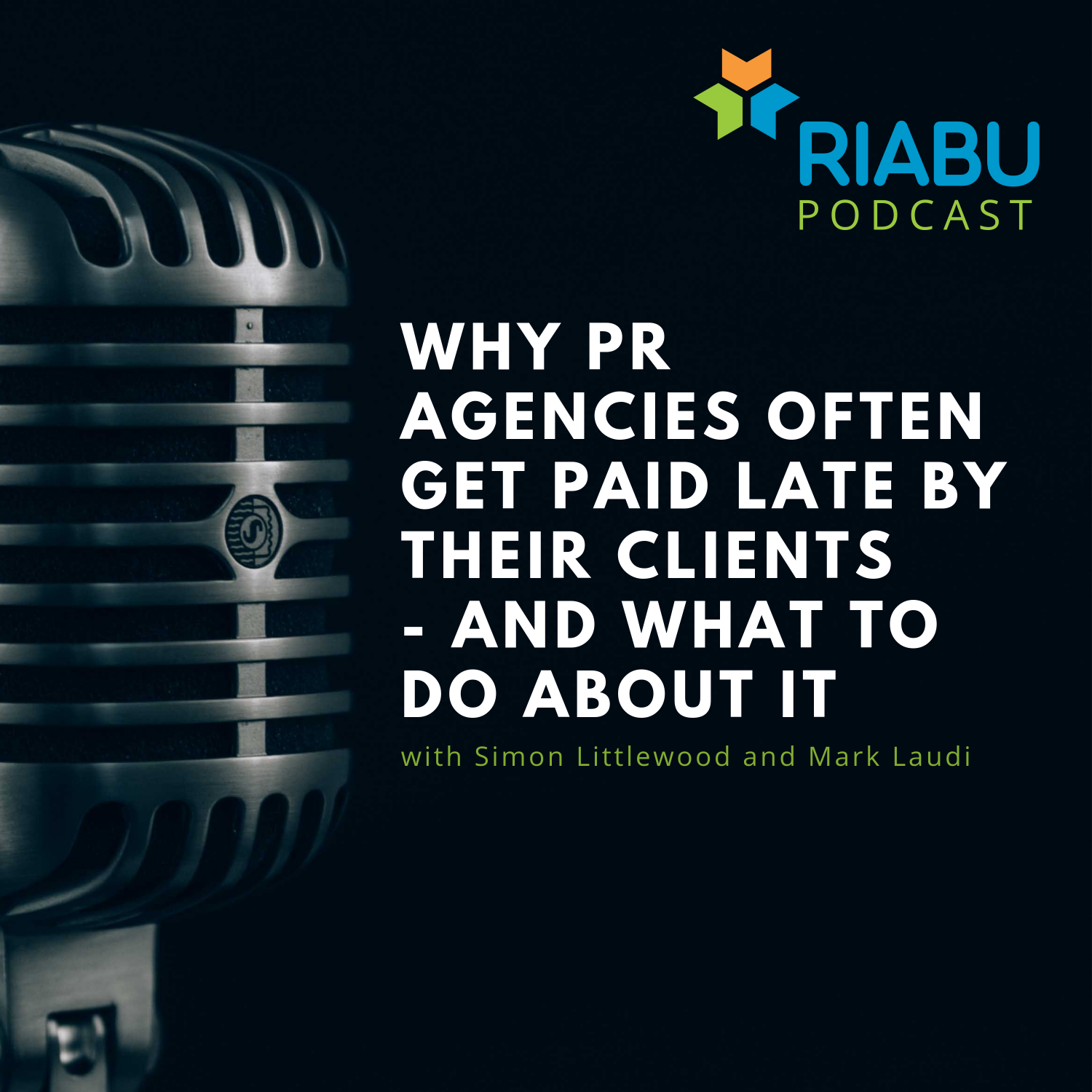 The changing relationship between PR agencies and their clients means agencies risk being paid later than they are used to.
The ICCO World PR Report 2018-19 points out that clients are not allocating enough funds, and clients are too focused on the short-term.
In this podcast, RIABU's Simon Littlewood and Mark Laudi discuss what you can do about it.